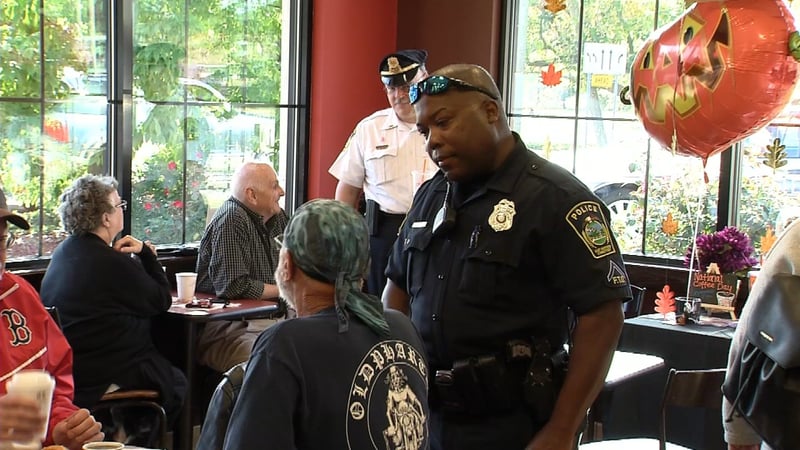 The East Hartford Police Department held its "Coffee with a Cop" event on Wednesday at a Dunkin' Donuts in town. (WFSB)
EAST HARTFORD, CT (WFSB) -
People in East Hartford had the chance to have a cup of coffee with officers on Wednesday morning.
The goal was for folks to get to know the men and women in blue a little better.
The meet and greet happened at the Dunkin' Donuts on Silver Lane.
Police called it an opportunity to share what they do and how they do it in a friendly setting. They also listened to any issues residents had.
"We can have a cup of coffee. There's no agenda, no set speeches," said Lt. Josh Litwin, East Hartford police. "We get to just talk and if they have concerns or questions about what's happening either in East Hartford or in the police world as a whole."
The department started the program about a year ago and said it strives to do "coffee with a cop" at least once a month.
Copyright 2017 WFSB (Meredith Corporation). All rights reserved.