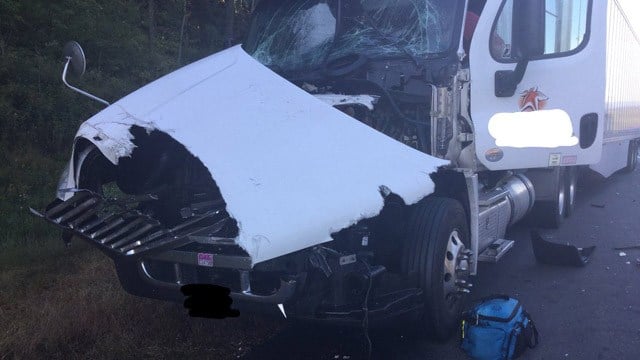 (Tolland Alert)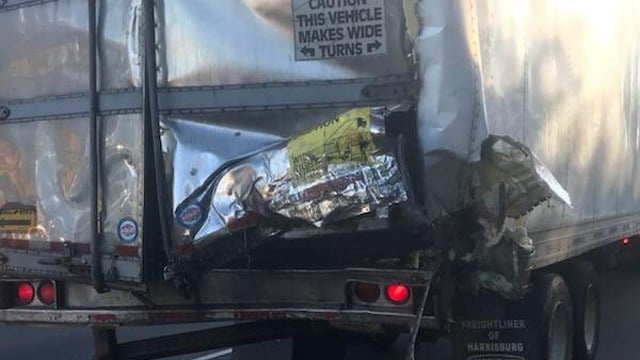 (Tolland Alert)
TOLLAND, CT (WFSB) -
Two lanes of Interstate 84 in Tolland were closed because of a crash that involved two tractor trailers.
The scene has since been cleared.
According to dispatchers, the crash happened near exit 67 on the eastbound side on Friday morning.
They were also concerned about a possible fuel spill.
One person had to be transported to the hospital for evaluation.
For real-time traffic updates, check the Channel 3 traffic map here.
Copyright 2017 WFSB (Meredith Corporation). All rights reserved.