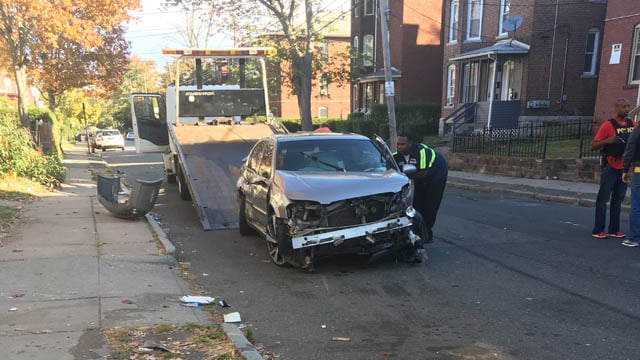 A suspect in a drug investigation plowed into four parked cars in the Babcock Street area of Hartford on Friday. (WFSB)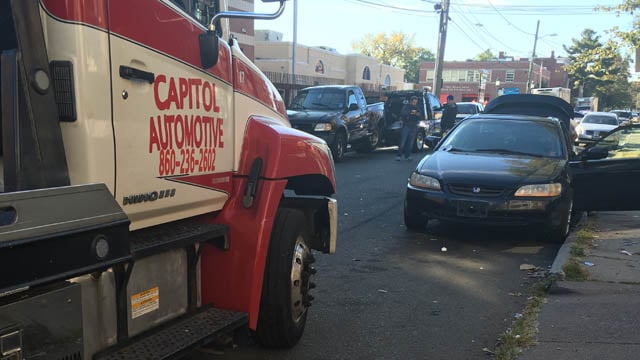 (WFSB)
HARTFORD, CT (WFSB) -
Hartford police were in the midst of a drug investigation when a suspect fled in a car and struck four parked cars.
They said detectives pulled a vehicle over when the 19-year-old suspect behind the wheel decided to put it in reverse, narrowly miss an officer and strike four vehicles in an attempt to flee.
It happened on Friday morning at the intersection of Babcock and Park streets.
One of the parked cars had a woman and children inside. The woman suffered a minor glass laceration. All of them were taken to Hartford Hospital for minor injuries and observation.
The unidentified teen was captured.
Police said he was uninsured and does not have a license. He faces a number of motor vehicle and drug charges.
The investigation is ongoing.
Copyright 2017 WFSB (Meredith Corporation). All rights reserved.