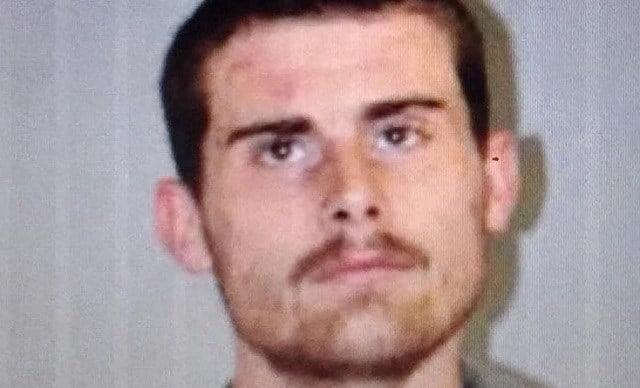 Cyr-Patridge was charged with larceny and held on a $2500 bond. He is expected to appear in Danielson Superior Court on Monday. (WFSB)
KILLINGLY, CT (WFSB) -
A group of people assisted an off-duty trooper who confronted a shoplifting suspect until backup could arrive in Killingly on Saturday.
An off-duty trooper from Troop D confronted a man he noticed was shoplifting a TV and a sound bar on Saturday at 6:20 p.m. at the Target in Killingly.
Police said when the alarm sounded as the man exited the store with the stolen goods, he took off running. Police said the trooper subsequently ran after him until he reached the nearby Lowe's parking lot.
Troopers arrived shortly thereafter and placed the man, Theodore Cyr-Patridge, 23, of Dayville and placed him under arrest.
Cyr-Patridge was charged with larceny and held on a $2500 bond. He is expected to appear in Danielson Superior Court on Monday.
Copyright 2017 WFSB (Meredith Corporation). All rights reserved.