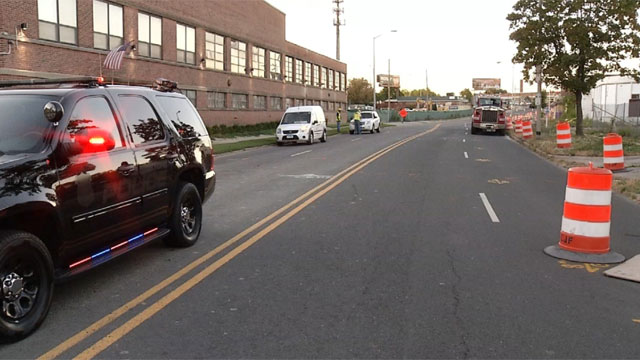 Homestead Avenue reopened in Hartford after being closed for two weeks. (WFSB)
HARTFORD, CT (WFSB) -
A road in Hartford where a 14-foot deep void sparked collapse concerns has reopened.
The Metropolitan District Commission announced on Monday that Homestead Avenue's sewer repairs and road restoration efforts were completed.
The road reopened around 11 p.m. on Sunday, according to the MDC.
Final cleanup is underway and small equipment will be removed on Monday.
Large equipment is slated to be removed on Tuesday.
Homestead Avenue closed down back on Sept. 28 when the MDC discovered the void.
It was shut down from Albany Avenue to Woodland Street.
Copyright 2017 WFSB (Meredith Corporation). All rights reserved.