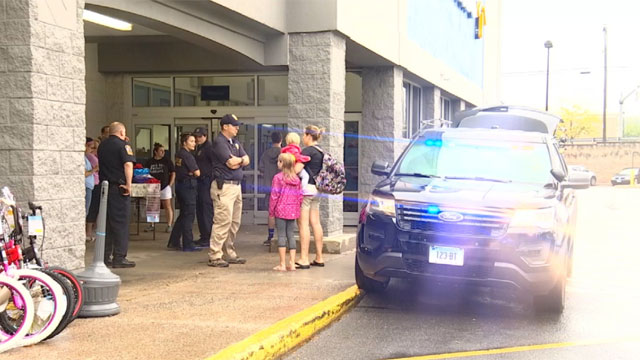 Bristol Police Explorers stuffed a cruiser to help support Brian's Angels Homeless Outreach Program. (WFSB)
BRISTOL, CT (WFSB) -
Bristol Police Department got a helping hand on Sunday from the Bristol Police Explorers stuffed a cruiser.
All the supplies were packed into the cop car to help support Brian's Angels Homeless Outreach Program in Bristol.
"They're here to get shoes, thermal underwear, underwear, socks, winter camping supplies anything that will help the homeless in the cold weather," Bristol Police Explorers President Patricia Stebbins said.
The non-profit organization, Brian's Angels said there is a one to two-month wait to get your name on a list to get assistance.
The Bristol Police Explorers raised more than $1,400 for the Brian's Angels
For more information about Brian's Angels, click here.
Copyright 2017 WFSB (Meredith Corporation). All rights reserved.