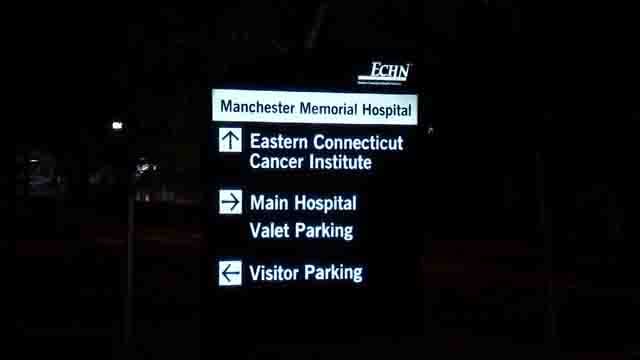 A 2-year-old was pronounced dead at Manchester Hospital on Monday (WFSB)
MANCHESTER, CT (WFSB) -
Police are investigating the suspicious death of a 2-year-old child in Manchester.
The boy was brought to Manchester Memorial Hospital around 9 a.m. on Monday for unspecified injuries. He was pronounced dead at the hospital.
Police are still trying to figure how the boy was hurt so badly inside a home on Shallow Brook Lane that he eventually died from his injuries.
An autopsy will be performed soon to determine the boy's cause of death.
It's unclear exactly how the boy was initially injured and no one has been arrested but investigators call the toddler's death suspicious.
Channel 3 spoke with a man who claims to be a family member of the little boy outside the police station in Manchester on Tuesday.
He says he hopes the toddler gets justice.
Copyright 2017 WFSB (Meredith Corporation). All rights reserved.