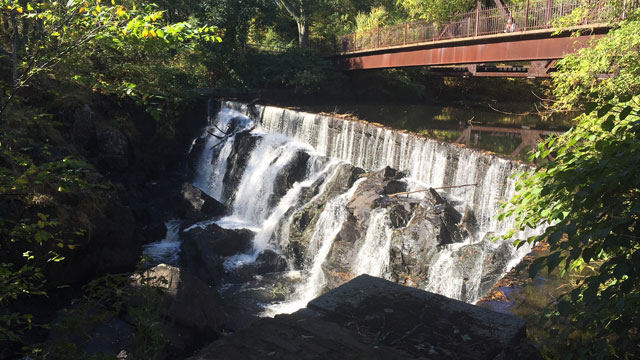 draft master design plan creating the Uncas Leap Heritage Park will be revealed in Norwich on Tuesday night. (WFSB)
NORWICH, CT (WFSB) -
A draft master design plan creating the Uncas Leap Heritage Park will be revealed in Norwich on Tuesday night.
A steering committee will present an overview of the plan at 6:30 p.m. at Norwich Free Academy.
The 1.2-acre park sits on the northern bank of the Yantic River at Uncas Leap. Included in the proposal are two overlooks of the falls as well as a steep walking path leading up to the park from the river below.
State and federal grants are paying for the planning and development which is being managed by Milone and Macbroom Consultants of Cheshire.
Copyright 2017 WFSB (Meredith Corporation). All rights reserved.