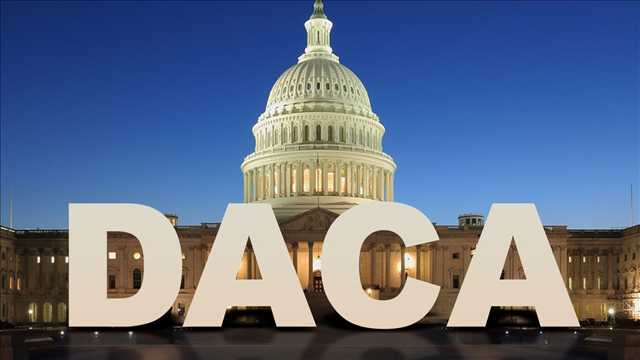 (MGN)
HARTFORD, CT (WFSB) -
A Connecticut senator and so-called "dreamers" said they will be rallying in Hartford on Wednesday morning in support of the Deferred Action for Childhood Arrivals policy.
This comes on the heels of President Donald Trump's letter to Congress over the weekend which outlined what he's looking for in exchange for protecting DACA recipients from deportation.
The request is not sitting well with critics.
Wednesday's rally in Hartford will happen at the Legislative Office Building at 11 a.m.
Sen. Richard Blumenthal said he's hoping it will send a strong message to both Congress and the Trump Administration.
The Trump Administration sent an immigration policy wish list to Congress which could derail efforts to protect hundreds of thousands of young immigrants from deportation who were brought to the U.S. as children.
Trump said the DACA deal must include things like full funding for his border wall, a crackdown on sanctuary cities, a speed up of deportation procedures and a boost of fees at border crossings.
Blumenthal and Connecticut dreamers said they will take a stand against Trump's policies at the Hartford rally.
They'll be urging bipartisan discussions about immigration reform to protect DACA recipients and undocumented immigrants.
Copyright 2017 WFSB (Meredith Corporation). All rights reserved.