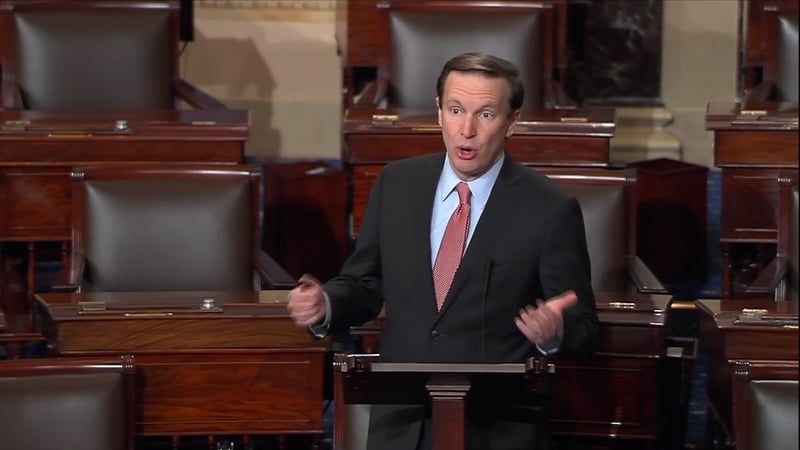 Sen. Chris Murphy. (CBS file photo)
WASHINGTON (WFSB) -
Connecticut's junior senator said he will not run for president in 2020.
Democratic Sen. Chris Murphy made the announcement on the Takeout Podcast on Wednesday, reported CBS News.
"I am not running for president, I'm running for re-election," Murphy told Takeout.
In August, Murphy said he was not running for the office of the president of the United States on Face the State.
He is up for re-election in 2018.
He told the podcast that despite his next term ending in 2018, he ruled out a presidential bid.
Murphy said he is interested in taking part in younger leaders playing a more prominent role in the country.
"But my focus is on the people on Connecticut," Murphy said.
Copyright 2017 WFSB (Meredith Corporation). All rights reserved.