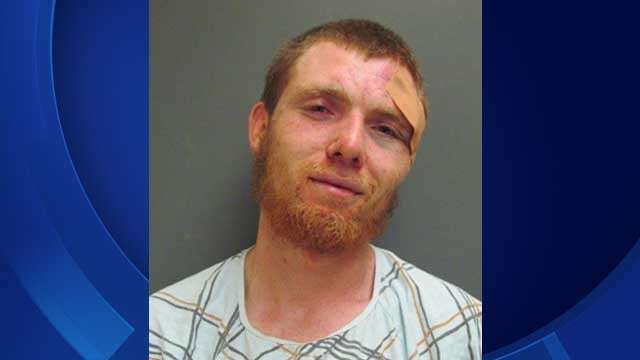 Albert Goss (Groton Police)
GROTON, CT (WFSB) -
A Groton man is facing charges following a home invasion that happened earlier this month.
Police said the home invasion happened on Oct. 4 just before 10 p.m. at a home on Buddington Road.
Two masked men reportedly entered the home with a firearm and a baseball bat.
Police said a female victim was hit numerous times with the baseball bat and was taken to the hospital. Other occupants in the home were held at gunpoint.
On Tuesday, police arrested 25-year-old Albert Goss. Police said there was a struggle during his arrest, and four officers involved were taken to the hospital. They have since been released.
He was charged with home invasion, conspiracy to commit home invasion, first-degree robbery, and first-degree burglary. He also has three outstanding violation of probation warrants that were served.
Copyright 2017 WFSB (Meredith Corporation). All rights reserved.