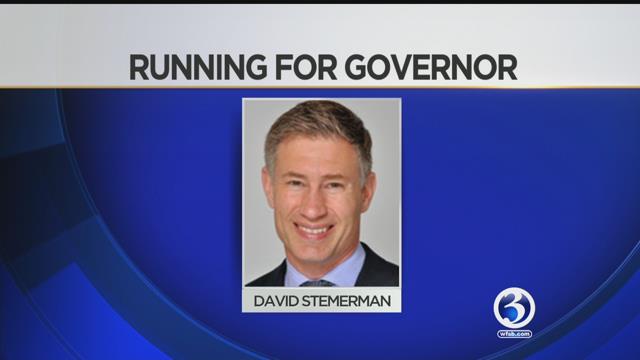 David Stemerman.
GREENWICH, CT (WFSB) -
Could Connecticut have another Tom Foley or Linda McMahon in local politics?
Greenwich businessman David Stemerman has entered the race for governor by donating nearly $2 million of his own money.
The Republican runs a hedge fund and according to filings with the state, he poured in $1.8 million into his campaign.
His treasurer is the only other donor.
Channel 3 reached out to Stemerman, but through a spokesman, he declined to be interviewed.
Also, calls seeking information about the candidate were not returned.
Copyright 2017 WFSB (Meredith Corporation). All rights reserved.