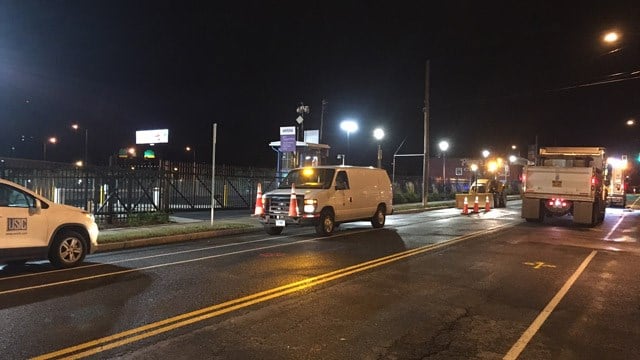 A portion of Hawthorne Street in Hartford was closed on Monday morning because of a water main break. (WFSB)
HARTFORD, CT (WFSB) -
Metropolitan District Commission workers are making repairs after a water main broke on early Monday morning in Hartford.
According to MDC officials, the main broke on Hawthorne Street.
The street is closed from Imlay to Laurel streets.
The 6 inch main was installed in 1902 and a couple of two-family homes are affected on that stretch of road.
Repairs are expected to take between five and seven hours.
The MDC originally estimated a completion time of around 10 am. However, it said it's now saying the completion window is between 11 a.m. and 1 p.m.
"Repairs are taking a bit longer than expected," said Kerry Martin, MDC. "This is not unusual, and sometimes occurs because we don't know exactly what we've got until we complete the excavation and assess both the subsurface conditions and the actual break."
Stay with Channel 3 for updates.
Copyright 2017 WFSB (Meredith Corporation). All rights reserved.