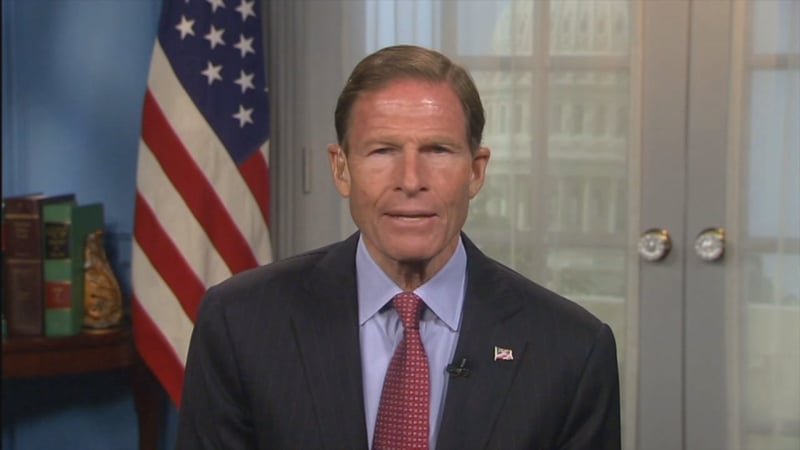 Sen. Richard Blumenthal. (WFSB file)
HARTFORD, CT (WFSB) -
Following a presidential assault on the media by way of interviews and Twitter, Connecticut's senior senator is looking to call on federal communications officials to uphold the First Amendment.
Sen. Richard Blumenthal said on Monday that he will release a letter that calls on each member of the Federal Communications Commission to provide a personal commitment to uphold freedom of speech.
Last week, President Donald Trump posted to Twitter about revoking broadcaster licenses.
"The president's calls to revoke broadcaster licenses based on speech content are an affront to the First Amendment and American values," Blumenthal said. "The FCC must reassure our nation-and our journalists-that it will not be an accomplice to Trump's disgraceful attacks on our free press."
The FCC was created in 1934 as an independent body tasked with implementing and enforcing communications laws and regulation.
Blumenthal said the FCC, not Trump, has the authority to approve broadcaster licenses and may not base a decision on his dislike of content.
Do you think President Trump's call for broadcast licenses to be revoked is an attack on First Amendment rights? Vote in our poll here.
Copyright 2017 WFSB (Meredith Corporation). All rights reserved.