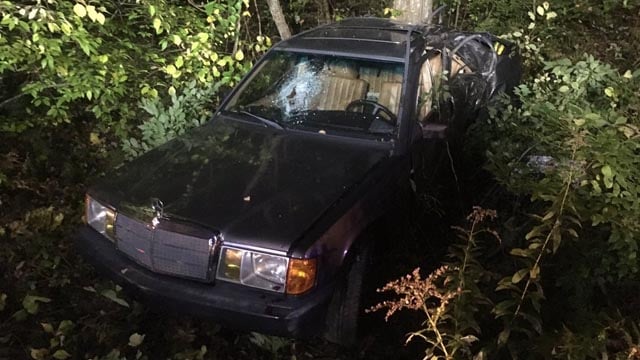 Two teens were hospitalized following a crash on Shenipsit Lake Road in Tolland on Tuesday morning. (@TollandAlert)
TOLLAND, CT (WFSB) -
A 15-year-old faces charges following a crash that sent him and his passenger to the hospital.
According to dispatchers, it happened on the dirt section of Shenipsit Lake Road in Tolland early Tuesday morning.
They said the driver had been speeding when the car left the road and sideswiped a tree.
When state police arrived, they said they found both 15-year-old occupants on the side of the road. They were not seriously hurt.
Both were transported to Connecticut Children's Medical Center in Hartford by ambulance for evaluation.
The unidentified driver was charged with risk of injury to a child, reckless driving and operating a motor vehicle without a license.
The driver was given a juvenile summons to appear in Rockville Juvenile Court on Oct. 26.
Copyright 2017 WFSB (Meredith Corporation). All rights reserved.