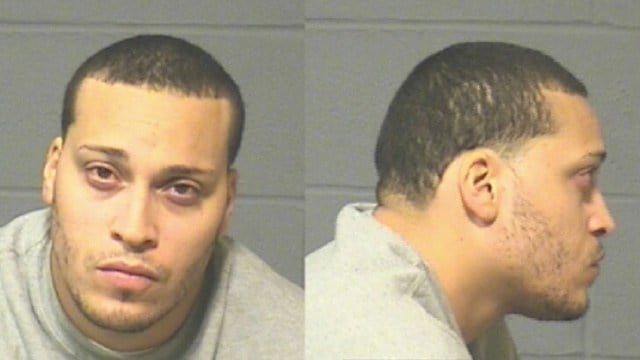 Edgardo Montanez was arrested following a gun battle in Hartford back in June. (Hartford police)
HARTFORD, CT (WFSB) -
The second of two arrests following a daytime summer gunfight in Hartford was made on Monday.
According to police, 31-year-old Edgardo Montanez faces first-degree criminal attempted assault, criminal possession of a firearm, weapons in a motor vehicle, unlawful discharge of a firearm, risk of injury to a minor and third-degree criminal mischief charges.
Police said the arrest stemmed from a report of gunshots in the area of Park Street and Hungerford Street back on June 23.
Detectives responded and said they found six .380 caliber shell casings in the area.
Damage was done to both the inside and outside of The Best Barber Shop on Park Street.
Police determined that it was the result of a gun battle between two people.
The shooters were identified as Hector Rios-Pabon and Montanez.
Rios-Pabon was arrested on Aug. 31.
Police located Montenez on Monday and took him into custody without incident after they convinced him over the phone to turn himself in.
He was held on a $450,000 judge-set bond.
Copyright 2017 WFSB (Meredith Corporation). All rights reserved.