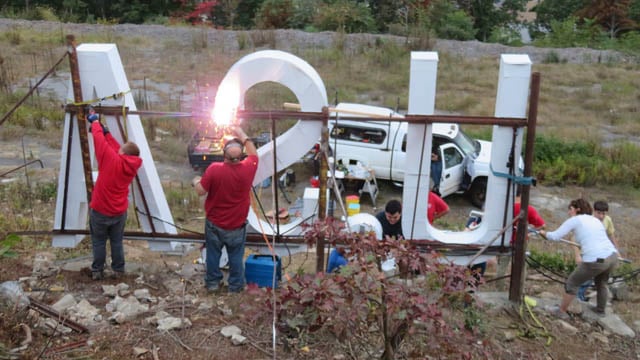 (Holy Land USA Waterbury Facebook)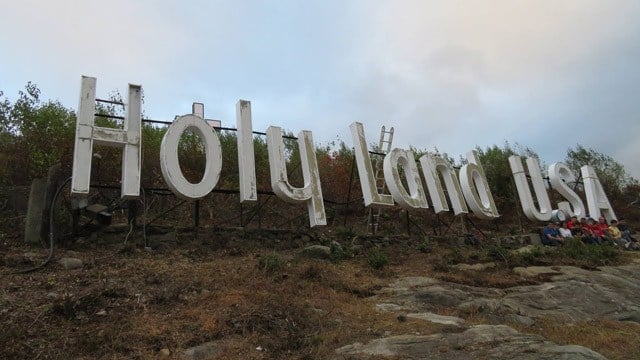 (Holy Land USA Waterbury Facebook)
WATERBURY, CT (WFSB) -
A landmark in Waterbury received some support from a group of volunteers.
The USA portion of the "Holy Land USA" sign has been reinstalled.
The group responsible for the landmark posted photos to its Facebook page.
It thanked Bill Fitzpatrick and his team of volunteers for cementing new support posts, welding new beams and re-cementing cables to a ledge.
They also painted the rest of the Holy Land sign.
The group said LED lighting is next on the agenda.
Fitzpatrick has been working for more than two years to restore Holy Land.
A private group headed by Waterbury Mayor Neil O'Leary purchased the land in 2013.
The project has been funded by donations.
Copyright 2017 WFSB (Meredith Corporation). All rights reserved.