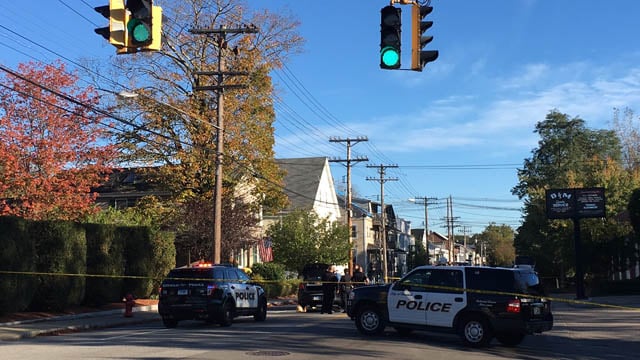 The owner of a service shop was struck on North Main Street in Norwich, according to eyewitnesses. (WFSB)
NORWICH, CT (WFSB) -
A person was struck by a vehicle at a busy intersection in Norwich.
According to police, it happened at the intersection of North Main Street and 8th Street on Friday morning.
The pedestrian was brought to William W. Backus hospital due to the nature of his injuries. Shortly after, the man was transferred to Hartford Hospital where he remains in critical condition.
Eyewitnesses identified the victim as the owner of the B&M Service Station, which is located at the intersection. Police have not released the identity of the victim at this time.
The driver of the car involved in the crash remained on the scene and cooperated with police.
According to police, the car was traveling northbound on North Main Street. The pedestrian was cross the street when he got hit.
The crash is still being investigated and anyone who witnessed the crash is urged to contact police.
Copyright 2017 WFSB (Meredith Corporation). All rights reserved.