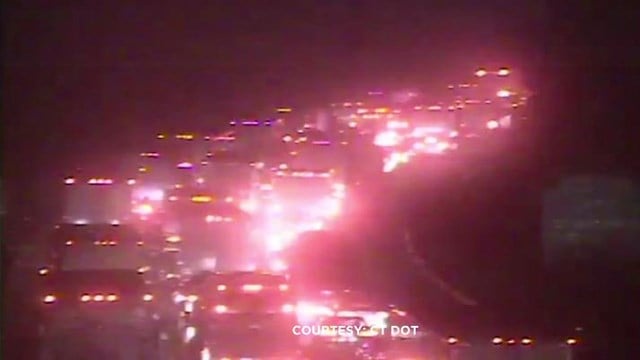 A crash caused delays on I-91 south in Cromwell on Monday morning. (DOT)
CROMWELL, CT (WFSB) -
A crash on Interstate 91 south in Cromwell caused some significant delays for the Monday morning commute.
State police said it happened between exits 22 and 21; however, it was all clear as of 8:40 a.m.
The crash involved a tractor trailer and another vehicle.
Troopers said the two right lanes were closed as of 5 a.m.
Two miles worth of delays built up during the 6 a.m. hour. The estimated drive time from Hartford to New Haven was 58 minutes.
Drivers were able to take Route 9, Route 3 or the Berlin Turnpike to get around the delays.
There were no reported injuries.
Troopers are trying to determine what caused the crash.
For real-time traffic updates, check the Channel 3 traffic map here.
Copyright 2017 WFSB (Meredith Corporation). All rights reserved.