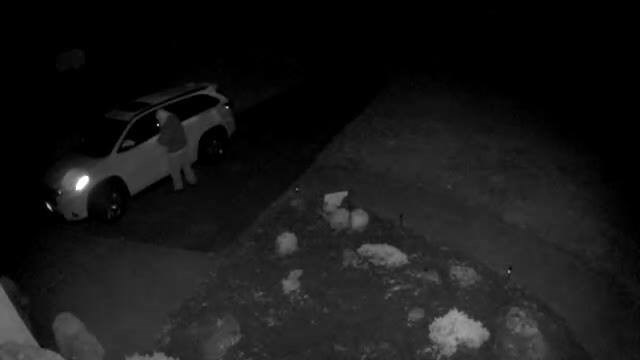 Police are looking for information about this vehicle burglary suspect. (Colchester police)
COLCHESTER, CT (WFSB) -
Police in Colchester are looking for whoever burglarized several vehicles on a number of streets early Monday morning.
Officers said six unlocked vehicles and another where the window was broken were entered by a suspect on Bulkeley Hill Road, Falls Circle, Beech Place and Davidson Road around 3:30 a.m.
A homeowner in the area captured video of the suspect trying to get into her vehicle, which was parked in her driveway.
Police asked anyone in those neighborhoods who may have surveillance video to let them take a look.
They said they are looking for an image of the suspect's face or a possible vehicle associated with the suspect.
They also also asked people to report any suspicious activity.
Anyone with information can call Colchester police at 860-537-7270.
Copyright 2017 WFSB (Meredith Corporation). All rights reserved.