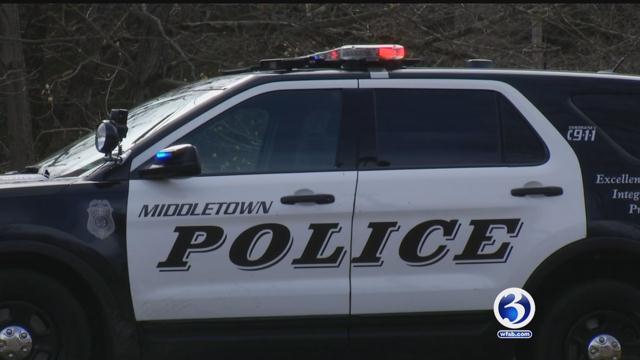 Middletown police. (WFSB file photo)
MIDDLETOWN, CT (WFSB) -
A drunk driver sideswiped a police cruiser in Middletown last week.
According to police, 37-year-old Candace McQuade failed to move over a lane on Route 9 while the officer was tending to another traffic stop.
The officer was in his cruiser with his emergency lights activated at the time. He said he braced for impact when he noticed a vehicle heading toward his in the rear view mirror.
McQuade's vehicle scraped the side of the cruiser and kept going, according to police.
The officer pursued McQuade, who eventually pulled over off of exit 18 in Cromwell.
McQuade allegedly asked the officer "what did I do?"
The officer said he was able to smell the odor of alcohol on her and in her vehicle.
She failed a field sobriety test and was arrested for DUI, among other charges.
McQuade is due in Middletown Superior Court on Oct. 30.
The cruiser sustained minor damage from the incident and the officer was not hurt.
Copyright 2017 WFSB (Meredith Corporation). All rights reserved.