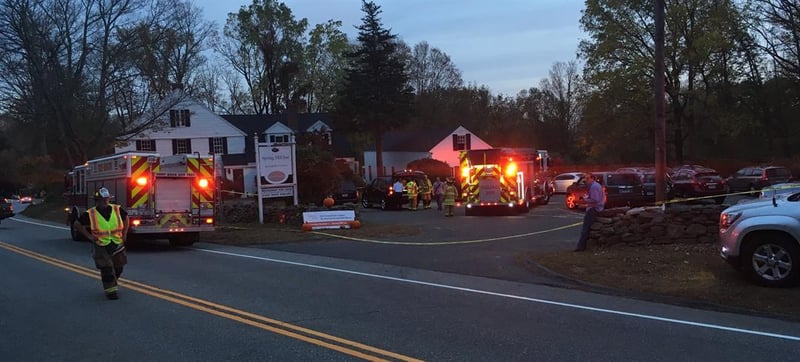 Several injured in Mansfield restaurant explosion (WFSB PHOTO)
MANSFIELD, CT (AP) -
Fire officials are trying to determine the cause of a propane gas leak that led to an explosion at a Connecticut restaurant just before a fundraiser for an area interfaith ministry.
Five people suffered burns in the explosion on Saturday afternoon at the Spring Hill Inn in Mansfield, just over a mile away from the University of Connecticut campus. All five victims were brought to hospitals and survived.
Mansfield fire officials said Monday that the explosion happened when propane gas accumulated in the kitchen and came in contact with an unknown ignition source. Damage was limited to the kitchen and basement area of the inn.
Mansfield and state investigators are trying to determine the exact cause.
The restaurant was to host a fundraiser for the Windham Area Interfaith Ministry.
Copyright 2017 The Associated Press. All rights reserved. This material may not be published, broadcast, rewritten or redistributed.