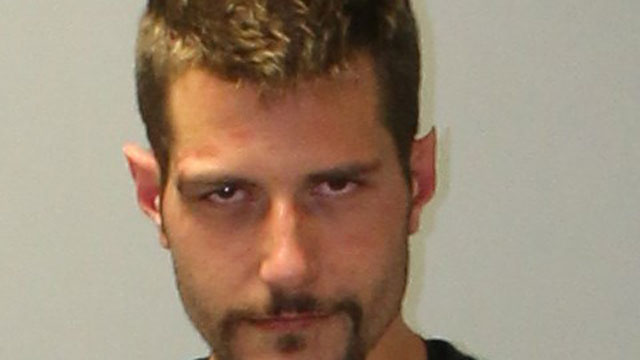 Ryan Ragalis was arrested after police said he crashed into a cruiser on Interstate 84 in West Hartford on Monday night. (CT State Police)
WEST HARTFORD, CT (WFSB) -
A New Britain man was arrested after police said he crashed into a cruiser on Interstate 84 in West Hartford on Monday night.
A 2009 Toyota CHB, which was being driven by 24-year-old Ryan E. Ragalis, attempted to go around a state police cruiser on the westbound side of I-84 near the Exit 44 ramp around 9:30 p.m. Police said the CHB collided with the cruiser, causing front end damage to the vehicle.
Police said Ragalis "proceeded to evade the accident scene," but was located a short time by police. Troopers determined that Ragalis was under the influence of alcohol and taken into custody.
The trooper in the cruiser did not report any injuries to police and no other vehicles were involved in the crash.
Ragalis, who did not report any injuries to police, was charged with evading responsibility, failure to drive in the proper lane and operating a motor vehicle when registration or license is refused, suspended or revoked. He was released on a $2,500 bond and is expected to be arraigned at Hartford Superior Court on Nov. 16.
Copyright 2017 WFSB (Meredith Corporation). All rights reserved.