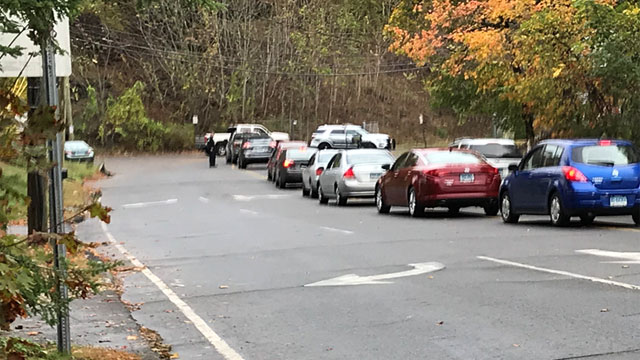 Traffic was backed up after a bomb threat at East Haven High School. (WFSB)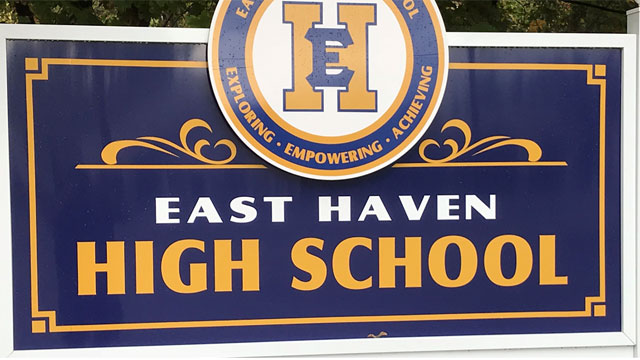 Students, teachers and staff were evacuated at East Haven High School on Thursday morning. (WFSB)
EAST HAVEN, CT (WFSB) -
Students, teachers and staff were evacuated at East Haven High School on Thursday morning after a bomb threat.
The threat was reported at 35 Wheelbarrow Ln. around 8:50 a.m. on Thursday.
Police said the threat was received by way of a voicemail on an administrator's phone that was sent on Wednesday night.
They said they made a precautionary sweep of the building and deemed it to be safe. Classes resumed around 10:15 a.m.
Police said they are still trying to determine the origin of the phone call.
Anyone with information should contact police at 203-468-3827.
Copyright 2017 WFSB (Meredith Corporation). All rights reserved.