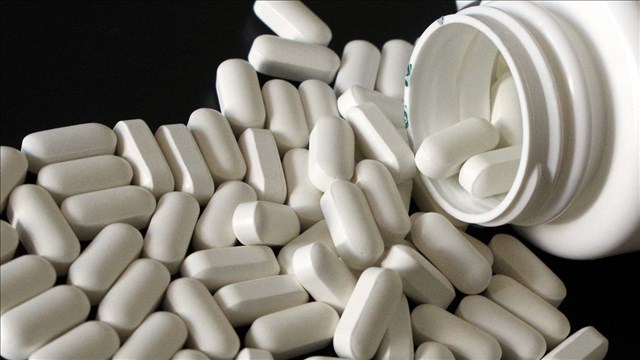 (MGN)
HARTFORD, CT (WFSB) -
Dozens of police departments across Connecticut are taking part in the semi-annual Drug Enforcement Administration sponsored prescription drug take back.
Now in it's 7th year, the DEA holds the events twice a year, in the Spring and the Fall to allow citizens to properly dispose of unwanted, expired or unused prescription drugs.
Residents can dispose of any prescription pills or patches, but the DEA cannot accept liquid medications or needles.
Many police departments in Connecticut now offer safe disposal boxes in their lobbies year round.
Since the start of the program, more than 8.1 million pounds of prescription pills have been turned in.
The program is free and completely anonymous, police will not ask any questions of a person during in the drugs.
Saturday's take back runs from 10 a.m - 2 p.m. (unless otherwise noted below) at the departments listed below:
CT State Police Troop A - 90 Lakeside Rd., Southbury
CT State Police Troop B - 463 Ashley Falls Rd., North Canaan
CT State Police Troop C - 1320 Tolland Stage, Tolland
CT State Police Troop D - 55 Westcott Road, Danielson
CT State Police Troop E - I-395N, Uncasville
CT State Police Troop F - 315 Spencer Plains Rd., Westbrook
CT State Police Troop G - 149 Prospect St., Bridgeport
CT State Police Troop H - 100R Washington St., Hartford
CT State Police Troop I - 631 Amity Rd., Bethany
CT State Police Troop K - 15A Old Hartford Rd., Colchester
CT State Police Troop L - 452A Bantam Rd. Litchfield
Ellington Resident Trooper's Office - 33 Arbor Way, Ellington
Middlefield Resident Trooper's Office - 405 Main St. Middlefield
Haddam Resident Trooper's Office - 30 Field Park Dr., Haddam
Killingworth Resident Trooper's Office - 242 Route 81, Killingworth
Chester Resident Trooper's Office - 203 Middlesex Ave. Chester
Wethersfield Police Department - 250 Silas Deane Highway, Wethersfield
East Hampton Police Department - 20 East High St., East Hampton (Town Hall upper lot)
West Hartford Police Department - 17 Brixton St. West Hartford (W. Hartford Public Works)
South Windsor Police Department - 151 Sand Hill Rd. South Windsor
Suffield Police Department - 163 Mountain Rd., Suffield (CVS parking lot)
Bristol Police Department - 240 Stafford Ave., Bristol (Bristol Senior Center)
Waterbury Police Department - 11 Meriden Rd. Waterbury (Walgreens) or 649 West Main St., Waterbury (Walgreens, 11 a.m. -3 p.m. just this location)
Milford Police Department - 9 Jepson Dr., Milford (Milford Senior Center)
Vernon Police Department - 188 Union Street, Rockville (Walgreens) 11 a.m. -2 p.m.
Copyright 2017 WFSB (Meredith Corporation). All rights reserved.