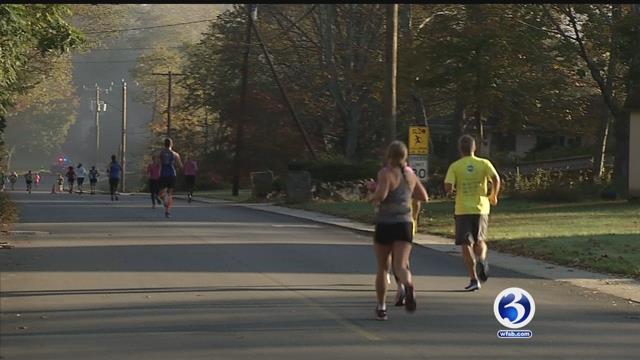 Family and friends watch as runners cross the halfway point at the first annual Essex Steam Train half-marathon.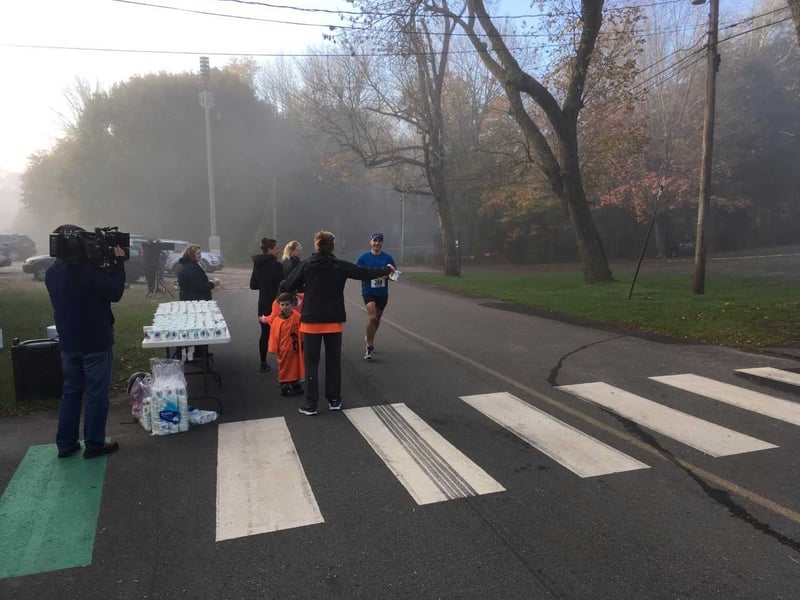 The Essex Steam Train half-marathon and relay was on Saturday and hundreds of runners participated in the 13.1 mile long race.
ESSEX, CT (WFSB) -
The Essex Steam Train held their first annual half-marathon and relay on Saturday where hundreds of racers took part in the wonderful event.
This unique event was the first of its kind in the country and runners raced against the actual train in a 13.1-mile scenic journey.
The journey took runners from the train station in Essex all the way to Deep River where they were greeted by friends and family who rode the train over.
There were two legs to the half-marathon, with the first leg of race being 7.9 miles and the second leg being 5.2 miles.
"I kind of wish I saw the train during the race," Spencer Lau, who was the winner of the half-marathon, said. "I guess I was that far ahead."
All of the money raised at this event will go to Community Health Resources, which is a non-profit organization that specializes in behavioral health services.
Copyright 2017 WFSB (Meredith Corporation). All rights reserved.