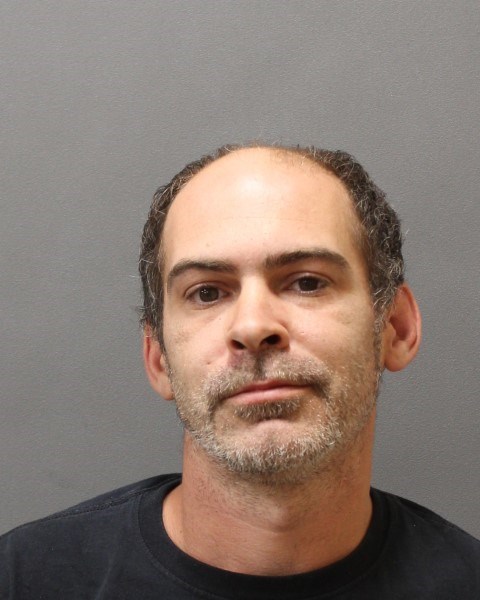 39-year-old Dustin P. Stewart of Moosup was arrested by Plainfield Police for drug possession and intent to sell. (Photo Courtesy of Plainfield Police Department)
PLAINFIELD, CT (WFSB) -
39-year-old Dustin P. Stewart of Moosup was arrested by Plainfield Police on Friday night around 6:43 p.m. for cocaine and marijuana possession and with intent to sell the drugs.
This is not the first time Stewart has been arrested on drug charges as Plainfield Police said they arrested him just over a year ago in September of 2016 for possessing over 3 ounces of cocaine.
Plainfield detectives said they obtained two "narcotics-related search and seizure warrants" for Stewart and for his home on 443 North Main Street in Moosup after an investigation.
Stewart was found to be in the parking lot of the Dollar General Store in Central Village where he was searched and found to be holding approximately a half-ounce of cocaine that was packaged for sale.
The Plainfield Police Department said they then searched Stewart's home and found marijuana, packaging material and one and a half ounces of cocaine as well.
Stewart was held on a $50,000 bond pending his arraignment in Danielson Superior Court.
The Plainfield Police Department urges residents of the community to contact them at 860-564-0804 or on the anonymous tip line at 860-564-7065 if they witness suspicious or drug-related activity in the area.
Copyright 2017 WFSB (Meredith Corporation). All rights reserved.