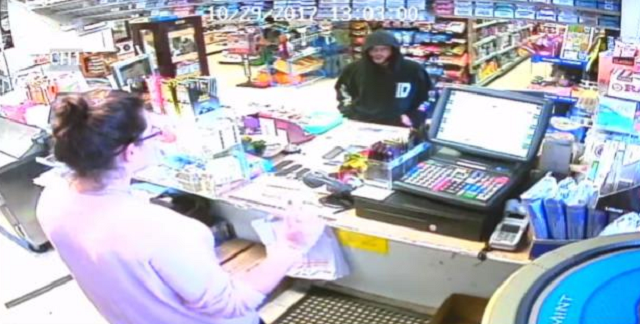 Those with information on the suspect or his whereabouts are urged to contact the Plymouth Police Department at 860-589-7779. (Plymouth PD)
PLYMOUTH, CT (WFSB) -
Police are asking for the public's help to identify a man who they said attempted to rob a gas station in Plymouth on Sunday morning.
The incident took place at 1 a.m. at the Valero Gas Station at 699 Main St.
Police said the clerk was approached by a man who started a conversation with her, but then asked her to open the register. The clerk told police that the suspect said he had a gun and demanded the cash in the register, to which she denied him.
The clerk told police he left on foot without any money.
The suspect is described as a 5'7" white male weighing about 140lbs with brown facial hair. He is described as wearing a black 'hoodie' with white lettering on the front and sleeves that read "DII" and "Durarnaxx."
Those with information on the suspect or his whereabouts are urged to contact the Plymouth Police Department at 860-589-7779.
Copyright 2017 WFSB (Meredith Corporation). All rights reserved.