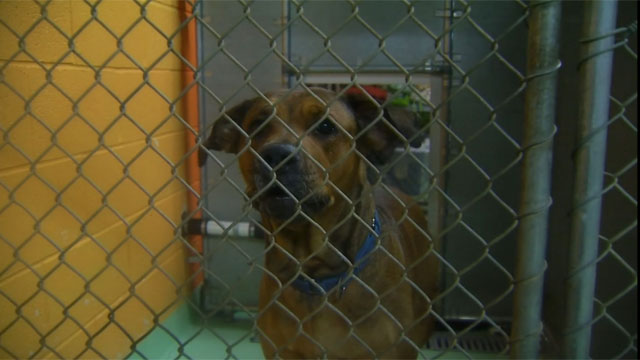 The water creeped in ever so close to six dogs inside the Meriden Humane Society.  (WFSB)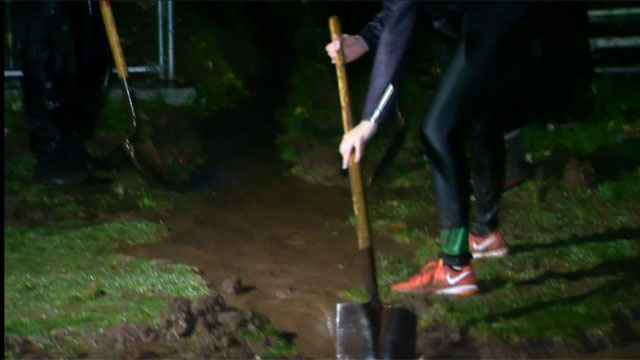 A call for volunteers brought people out with shovels to dig a trench and keep the water away. (WFSB)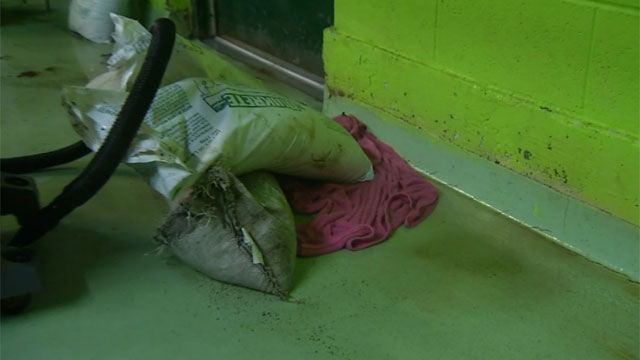 Humane Society volunteers said they are usually good about sand bagging, but they had a hard time keeping up with this storm. (WFSB)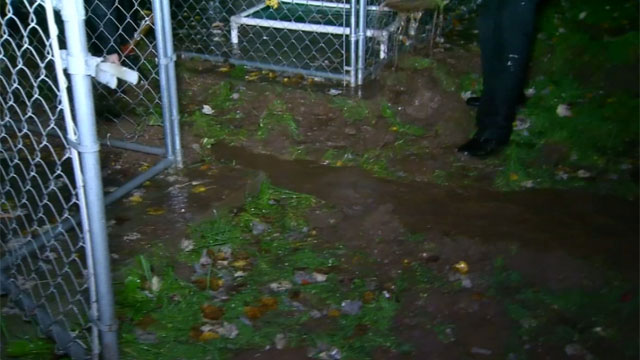 The volunteers at the Meriden Humane Society said they seem to have a handle on things now and should be done digging early Monday morning. (WFSB)
MERIDEN, CT (WFSB) -
Heavy rain and strong winds caused a kennel at the Meriden Humane Society to flood on Sunday night.
The water crept in ever so close to six dogs at the Meriden Humane Society.
"Our outside back dog kennels are flooding which in turn is flooding the inside dog room," the Meriden Humane Society posted on its Facebook page.
A call for volunteers brought people out with shovels to dig a trench and keep the water away.
"It's just torrentially raining," Kim Sauer with Meriden Humane Society said. "It's been nonstop and back dog kennels flood. And we are usually good about sandbagging it and getting on top of the doors and making sure it gets away from the kennels. But, at the rate it's coming down, we haven't been able to keep up with it."
Fortunately, the volunteers at the Meriden Humane Society said they seem to have a handle on things now and they were able to get water flowing away from the building early Monday morning.
The six dogs were "safe and dry" after the ordeal.
Stay with Eyewitness News on-air and online for updates.
Copyright 2017 WFSB (Meredith Corporation). All rights reserved.