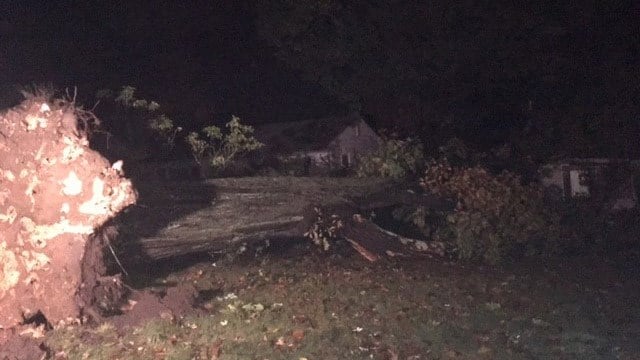 A large tree came down onto a home on Greenwood Drive in Manchester. (WFSB)
(WFSB) -
The rain and wind from Sunday's storm brought trees down on homes, vehicles and roads across the state.
In Bolton, a tree came down onto a home on Notch Road.
It was just one of several incidents reported in Connecticut.
A big tree came down onto a home in Manchester as well.
A small section of Greenwood Drive was taped off by police on Monday morning.
There were no reports of injuries.
Send photos of storm damage you see to iwitness@wfsb.com.
Copyright 2017 WFSB (Meredith Corporation). All rights reserved.