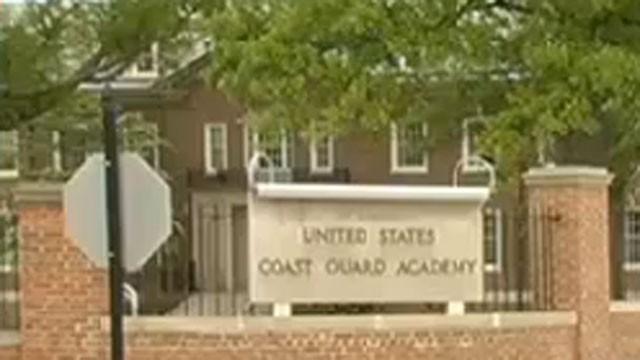 The Coast Guard Academy is investigating after they said a cadet tried to intimidate another cadet because of his race.  (WFSB file photo)
NEW LONDON, CT (WFSB) -
The Coast Guard Academy is investigating after they said a cadet tried to intimidate another cadet because of his race.
On Friday, an unidentified white cadet "may have acted to intimidate an African-American cadet based on his race."
The incident was determined to be a criminal investigation and referred to the Coast Guard Investigative Service by the Coast Guard Academy leadership.
Coast Guard Academy Superintendent Rear Admiral James Rendón said they take "these issues very seriously as intimidation and harassment are counter to our core values and have no place at the Academy or in our Service."
"We are committed to maintaining an environment at the Academy that is inclusive, equitable and respectful for all. The entire Academy community needs to understand this -- there is no place for hate, intimidation or harassment at this institution. If you think this kind of thing is a joke, you are sadly mistaken and need to seriously reconsider your future here," Rendón said in a statement on Monday.
The Coast Guard Academy said it will "also conduct an investigation under the Coast Guard's Anti-Harassment, Anti-Hate and Discrimination Policies."
Copyright 2017 WFSB (Meredith Corporation). All rights reserved.