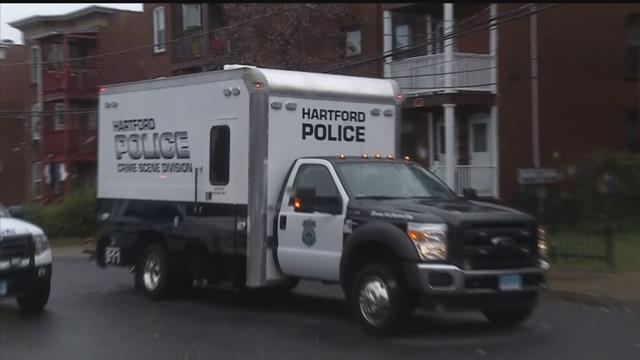 A man was stabbed several times on York Street in Hartford overnight. (WFSB)
HARTFORD, CT (WFSB) -
A teen found suffering from a number of stab wounds in Hartford was pronounced dead at a hospital, police said.
The 19-year-old victim was found on York Street just west of Zion Street shortly before 3:30 a.m.
On Monday afternoon he was identified as Connor Jordyn, of Madison.
He was transported to Hartford Hospital where he was pronounced dead just after 4 a.m.
A blood trail was located that brought officers to the rear of 607 Zion St.
Evidence was located in the backyard, including a ski mask, drug paraphernalia, bicycles, and blood.
Police said it looked like there was a struggle.
They identified the victim through fingerprints once he was brought to the hospital.
Anyone with information is asked to contact Hartford police at 860-757-4179.
Copyright 2017 WFSB (Meredith Corporation). All rights reserved.