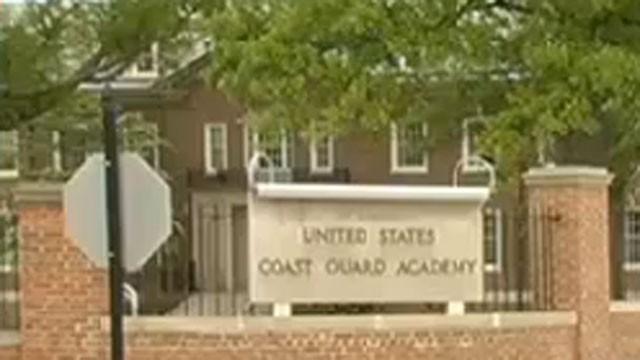 Coast Guard Academy
NEW LONDON, CT (AP) -
The U.S. Coast Guard Academy's superintendent says a white cadet played a racially offensive song in the room of an African-American classmate.
Superintendent Rear Adm. James Rendon says the black cadet also found that the background screen on his computer had been changed to show the Mississippi state flag, which includes the Confederate battle flag.
The Coast Guard Investigative Service is conducting a criminal inquiry. The academy in New London is also conducting an investigation under the Coast Guard's anti-discrimination policies.
Rendon says he is angry and disgusted. He says the Coast Guard is "a humanitarian service with a mission to help others." He says that can only happen if cadets respect and take care of each other.
"We are committed to maintaining an environment at the Academy that is inclusive, equitable and respectful for all. The entire Academy community needs to understand this -- there is no place for hate, intimidation or harassment at this institution. If you think this kind of thing is a joke, you are sadly mistaken and need to seriously reconsider your future here," Rendón said in a statement on Monday.
Copyright 2017 The Associated Press. All rights reserved. This material may not be published, broadcast, rewritten or redistributed.