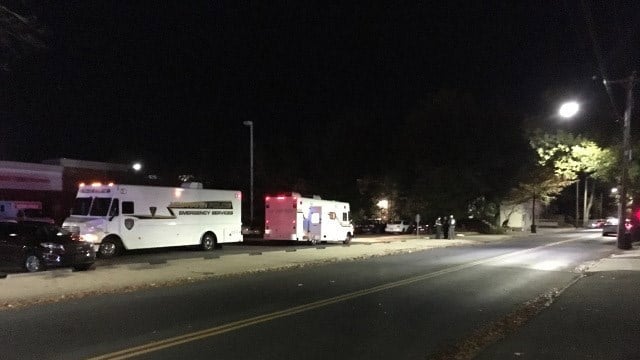 New Haven police are in a standoff with a man near Dickerman and Orchard streets. (WFSB)
NEW HAVEN, CT (WFSB) -
New Haven police took a man into custody on Tuesday morning after he barricaded himself inside a home overnight.
According to police, bail enforcement officers attempted to serve several warrants for the man's arrest when he locked himself inside the home in the area of Dickerman and Orchard streets.
Police said they had four negotiators who urged the man to come out. They were on scene since about midnight.
Officers also evacuated some homes in the area as a precaution. About a dozen people were evacuated since police arrived.
Police said they were waiting or a warrant to go inside.
"It will likely be a tactical entry into the house," said Officer David Hartman, New Haven police. "We will certainly try to hail him out of the house again before, but we're not going to do that until everything is in place."
No threats of any violence have been made.
The man has not been identified.
Stay with Eyewitness New for more information as soon as it comes into the newsroom.
Copyright 2017 WFSB (Meredith Corporation). All rights reserved.