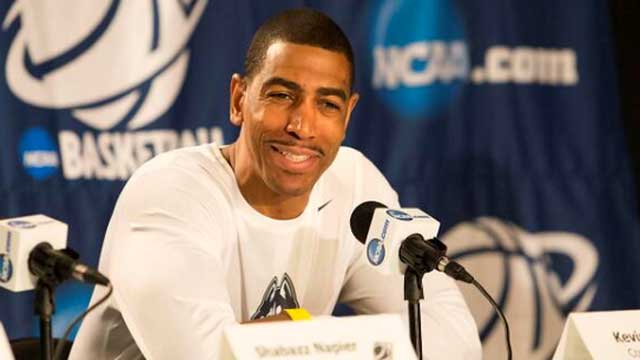 UConn Coach Kevin Ollie says it will take some time to identify specific roles for all the new players on his team. (WFSB file photo)
STORRS, CT (AP) -
UConn coach Kevin Ollie says it will take some time to identify specific roles for all the new players on his team.
It may also take time for everyone else to identify who those guys are wearing Huskies uniforms.
Just two players, guards Jalen Adams and Christian Vital, saw significant playing time on the team that finished a disappointing 16-17 last season, including 9-9 in the American Athletic Conference.
The team has eight freshmen or transfer students and three players - Terry Larrier, Alterique Gilbert and Mamadou Diarra - who were injured during the 2016-17 season.
UConn, which was picked to finish 5th in the American Athletic Conference's preseason poll, opens at home on Nov. 10 against Colgate.
For more AP college basketball coverage, click here or follow them here.
Copyright 2017 The Associated Press. All rights reserved. This material may not be published, broadcast, rewritten or redistributed.