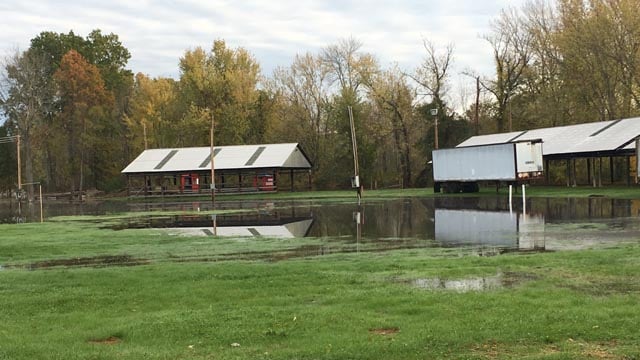 Flooding from the Connecticut River affected Main Street near the Portland Fairgrounds. (WFSB)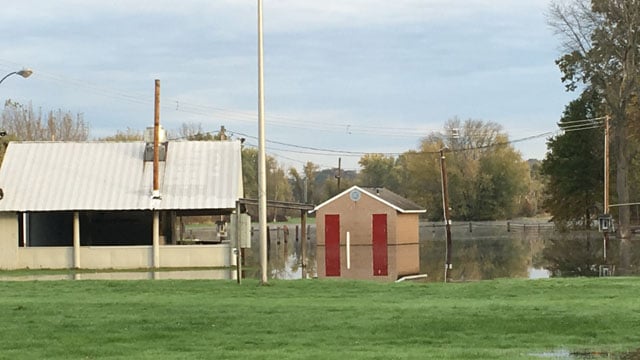 (WFSB)
PORTLAND,CT (WFSB) -
Flooding from the Connecticut River closed a road in Portland on Wednesday.
According to fire officials, Route 17a, also known as Main Street, is closed near the Portland Fairgrounds.
They warned drivers not to drive through flood waters.
"Then we have to risk lives and equipment to remove the occupant," the fire department posted to its Facebook page. "Portland police will ticket you and the recovery of your now ruined car will be costly."
Fire officials said the flooding is due to the rise in the Connecticut River with water running down from the north as a result of Sunday's storm.
A flood warning is in place for Middlesex and Hartford counties until later in the day on Wednesday.
Copyright 2017 WFSB (Meredith Corporation). All rights reserved.