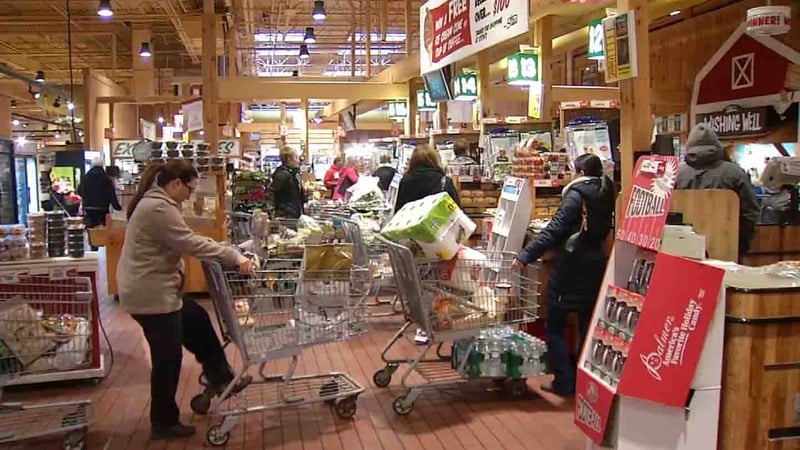 Stew Leonard's in Newington. (WFSB file photo)
NORWALK, CT (WFSB) -
Stew Leonard's said on Wednesday that it is diving into the grocery delivery service.
It said the service will be powered by Instacart, a technology-driven, nationwide on-demand delivery service.
The same-day service launched on Wednesday and is available to 365,000 households within a half hour drive of the stores.
"One hundred years ago, my grandfather delivered fresh milk from Norwalk's Clover Farms dairy to our local customers," said president and CEO Stew Leonard Jr. "In 1969, my father first opened Stew Leonard's and we now welcome more than 20 million shoppers to our six stores every year. But our family also recognizes that today's shoppers value the convenience that comes along with home-delivery. We're proud to now offer Stew's Fresh Delivery!"
Stew Leonard's has Connecticut locations in Norwalk, Danbury and Newington.
Customers can visit shop.stewleonards.com or download the Instacart app to see if they are eligible for delivery and fill their virtual shopping carts.
Those who sign up for delivery by Feb. 1, 2018 using code "stewsexpress" will have free delivery on orders over $35 for up to a year, the the business said.
Copyright 2017 WFSB (Meredith Corporation). All rights reserved.