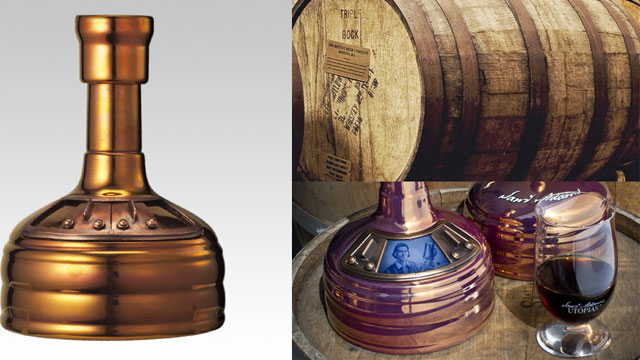 Samuel Adams Utopias is coming to Connecticut. (Samuel Adams)
BOSTON (WFSB) -
Connecticut is getting an extremely sought-after craft beer.
Samuel Adams announced the tenth release of Utopias, which is being called "the craft beer community's most renowned and sought-after extreme barrel-aged beer."
"While we pioneered the practice of barrel-aging, now a mainstay for American craft brewers, our brewers continually push the brewing and barrel-aging limit with proprietary brewing techniques to create Utopias, a beer unlike any other in the U.S," Samuel Adams posted on its website.
There were only 68 wooden casks of Utopias, which a special blend of two-row pale malt combined with Munich and Caramel 60 malts, created in 2017 and the company will release just 13,000 bottles to stores.
"The brew is reminiscent of a rich vintage Port, old Cognac, or fine Sherry with notes of dark fruit, subtle sweetness, and a deep rich malty smoothness," Samuel Adams posted on its website.
The beer has a 28% ABV and has been banned in some states.
Each bottle of Utopias corresponds with each employee hired by Samuel Adams. Founder and brewer Jim Koch was number 1 and brewer Dean Gianocostas was number 2.
Copyright 2017 WFSB (Meredith Corporation). All rights reserved.