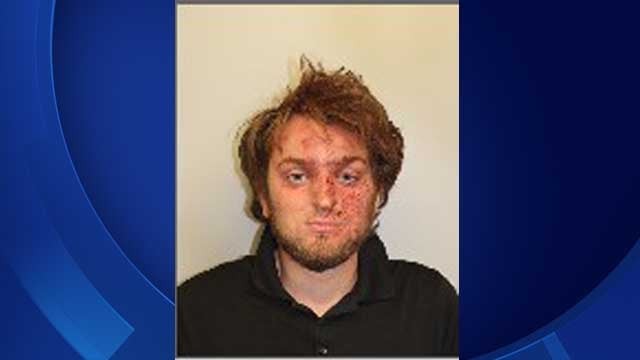 William McAllister III (Newington Police)
NEWINGTON, CT (WFSB) -
A South Windsor man is facing charges after police said he broke into an 85-year-old man's home and assaulted him.
It happened in Newington on West Hartford Road late Tuesday night.
Police said 22-year-old William McAllister III reportedly forced his way into the home, and after assaulting the homeowner he fled the scene in his own car. He then crashed into a tree a short distance away.
When police responded, they found McAllister, who began arguing with a Newington officer and attempted to fight with another resident in the neighborhood.
McAllister was charged with second-degree burglary, disorderly conduct, and third-degree assault.
He was expected to appear in court on Wednesday.
Copyright 2017 WFSB (Meredith Corporation). All rights reserved.