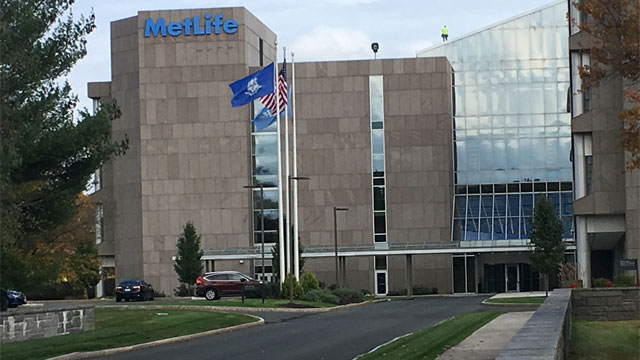 MetLife has eliminated 61 positions at its Bloomfield office. (WFSB)
BLOOMFIELD, CT (WFSB) -
MetLife has eliminated 61 positions at its Bloomfield office, according to a company spokesperson on Thursday.
The eliminations will be effective on Dec. 31.
"After evaluating how to service a portion of our business we will not be retaining, the decision was made to eliminate the roles currently servicing this business," Kayla Goodwin with MetLife Global Communications said in an email to Eyewitness News on Thursday.
All affected employees "will be eligible for severance pay and benefits, including outplacement services," Goodwin said.
"These decisions are not a reflection on the valuable contributions of the affected employees," Goodwin said.
Copyright 2017 WFSB (Meredith Corporation). All rights reserved.