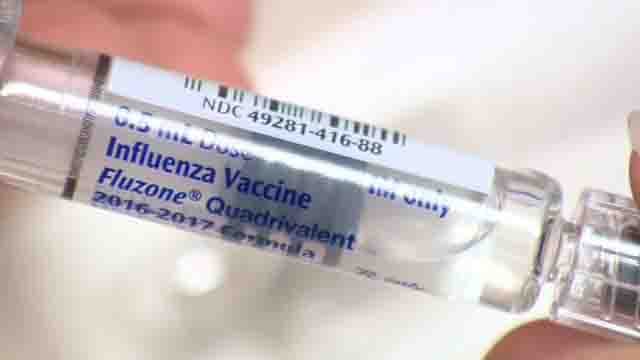 Some flu vaccines may not have been stored properly at the Hartford HealthCare Medical Group Bishops Corner facility last month. (WFSB file photo)
HARTFORD, CT (WFSB) -
More than 50 patients are advised to get another flu vaccine after getting a less effective one last week.
A Hartford HealthCare spokesperson said the flu vaccines were given out at Medical Group Bishops Corner facility from Oct. 22 to 25 and "may not have been stored in accordance with manufacturer's recommended temperature guidelines."
The vaccines did not cause harm to any patients, however, this "may reduce the effectiveness of the vaccines." In total, the Hartford HealthCare spokesperson said 56 patients were impacted.
Those 56 patients affected were advised to get a second flu vaccine, "out of an abundance of caution." The second vaccines are free of charge and people should call Hartford HealthCare at 860-696-4400 for an appointment.
Copyright 2017 WFSB (Meredith Corporation). All rights reserved.