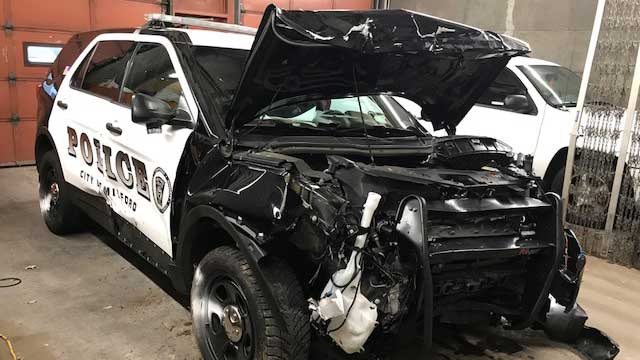 Milford police officer injured in crash on Sunday morning. (Milford Police Department)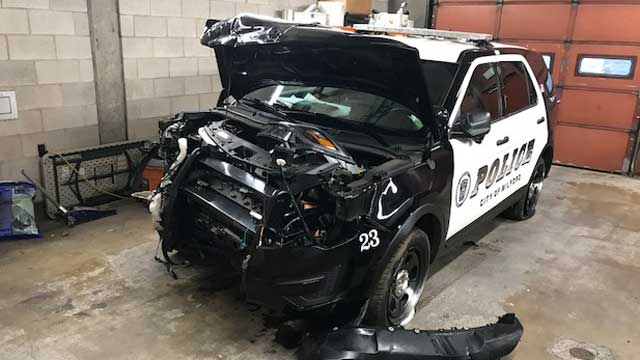 A crusier sustained heavy damage after a crash in the area of Boston Post Road and High Street. (Milford Police Department)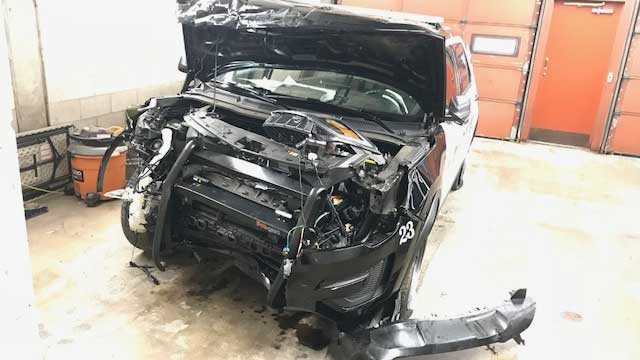 Two other people were involved in the crash. (Milford Police Department)
MILFORD, CT (WFSB) -
An on-duty police officer was injured in a motor vehicle crash in Milford over the weekend.
The crash was reported in the area of Boston Post Road and High Street around 1:30 a.m. on Sunday.
The unidentified officer was taken to Yale-New Haven Hospital. Police said that officer has since been treated and released.
Investigators said the officer had "lights and siren activated" when responding to assist Bridgeport and Milford police. The call was for "the apprehension of several armed suspects in the area of Bridgeport Ave and Schoolhouse Lane."
The cruiser sustained "heavy damage," police said.
Both people inside the other vehicle were taken to Yale-New Haven Hospital. Police said the driver has been treated and released while the passenger "was admitted for possible upper torso injuries."
No charges have been filed in the crash. The crash remains under investigation by the Milford Police Department Traffic Division.
Copyright 2017 WFSB (Meredith Corporation). All rights reserved.