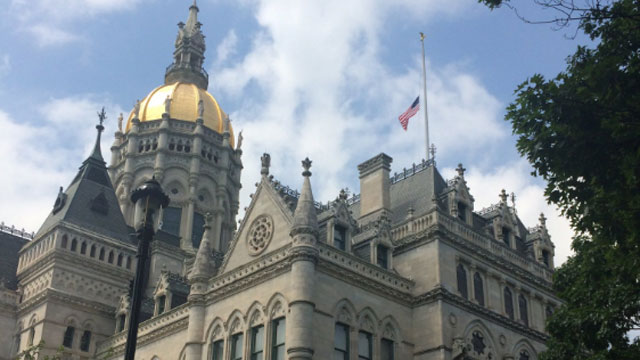 Flags lowered to half-staff to honor the church shooting victims. (@GovMalloyOffice)
HARTFORD, CT (AP) -
Connecticut Gov. Dannel P. Malloy has ordered that flags be lowered to honor the victims of a shooting at a church in Sutherland Springs, Texas.
The Democratic governor on Monday ordered that flags be flown at half-staff until sunset on Thursday.
Twenty-six people were killed during the shooting Sunday at a church in South Texas. Around 20 people were injured.
Authorities say the shooter, 26-year-old Devin Patrick Kelley, was later found dead in his vehicle.
Copyright 2017 The Associated Press. All rights reserved. This material may not be published, broadcast, rewritten or redistributed.