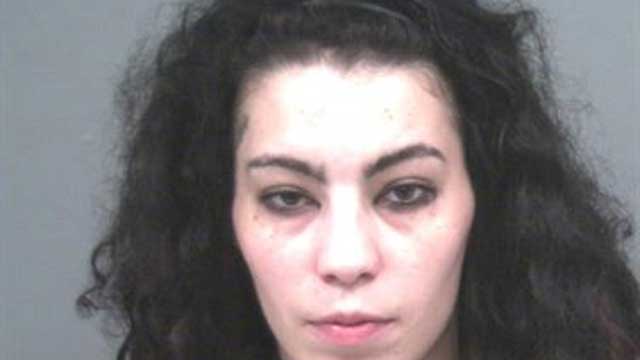 Caitlin Rancalli was arrested after police said she tried to escape York Correctional Institute in East Lyme on Tuesday morning. (CT State Police)
EAST LYME, CT (WFSB) -
A prisoner was arrested after police said she tried to escape York Correctional Institute in East Lyme on Tuesday morning.
Police said 24-year-old Caitlin Rancalli attempted to escape the facility around 6:15 a.m. However, police said Rancalli "at no time made it outside of the perimeter fence and was placed into secure housing."
During their investigation, police said Rancalli was able to gain access to the outside of housing units to the prison yard. Then, police said Rancalli started to climb the perimeter fence, however, she was spotted by York staff.
Yard staff was able to detain Rancalli a short time later without incident, police said.
Rancalli was charged with first-degree escape from a correctional institution. She was released back into the custody of Department of Corrections staff and will face a judge at New London Superior Court on Tuesday.
Copyright 2017 WFSB (Meredith Corporation). All rights reserved.