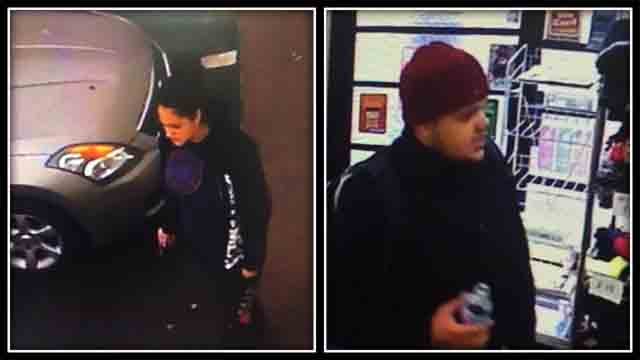 Anyone with information on these two people should contact Bristol Police (Bristol Police)
BRISTOL, CT (WFSB) -
Police in Bristol are looking to identify two people possibly linked to a car theft.
The theft happened on Monday morning, around 8:20 a.m. at the Valero gas station on Pine Street.
The victim said she left her white 2010 Dodge Charger running while she went into the gas station, and when she came out, her car was gone.
Surveillance video shows a man stealing the car. It also showed him talking to a woman just before stealing the car.
Anyone with information should contact police at 860-584-3000.
Copyright 2017 WFSB (Meredith Corporation). All rights reserved.