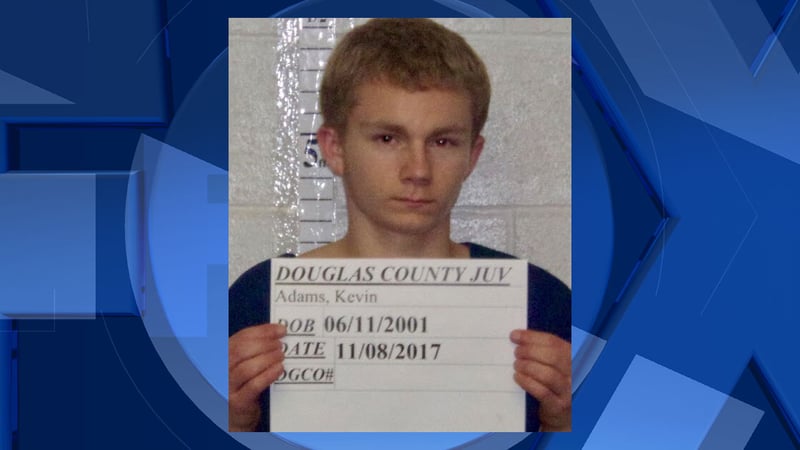 Kevin Wayne Adams booking photo (Douglas Co. Juvenile Detention Facility)
ROSEBURG, OR (KPTV/AP) -
A 16-year-old boy is facing charges of aggravated murder in connection with the deaths of three members of his foster family in Roseburg.
A call was made to 911 at 8:43 p.m. Tuesday to report a homicide on the 400 block of Whispering Pines Way.
The Douglas County Major Crimes Team was activated and three people were found dead at the scene.
Kevin Wayne Adams, 16, of Roseburg, was arrested on three counts of aggravated murder. The charges fall under Measure 11 mandatory minimum sentencing guidelines. Adams was taken to the Douglas County Juvenile Detention Facility.
In court documents, Lt. Chris Merrifield of the Douglas County Sheriff's Office said that Robert Adams, the boy's foster father, called emergency dispatchers Tuesday night to report the shootings west of Roseburg.
He identified the deceased as his wife, Donya Adams; daughter, Amory Adams; and foster daughter, Payshience Adams.
Merrifield said the boy told investigators he shot his relatives multiple times with a handgun and then waited for his foster father to return home.
The father told police that the teen told him to call the police and not go inside the house.
Copyright 2017 KPTV-KPDX Broadcasting Corporation. All rights reserved.