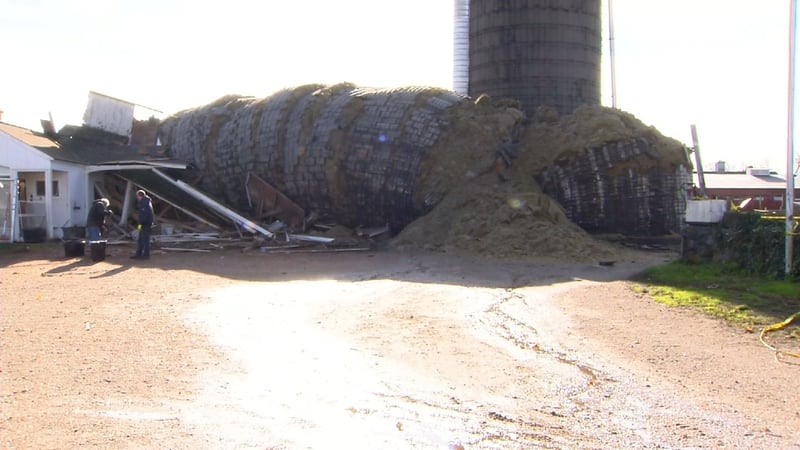 An 80 foot tall silo collapsed at Tiffany Farm in Lyme on Tuesday night. (WFSB)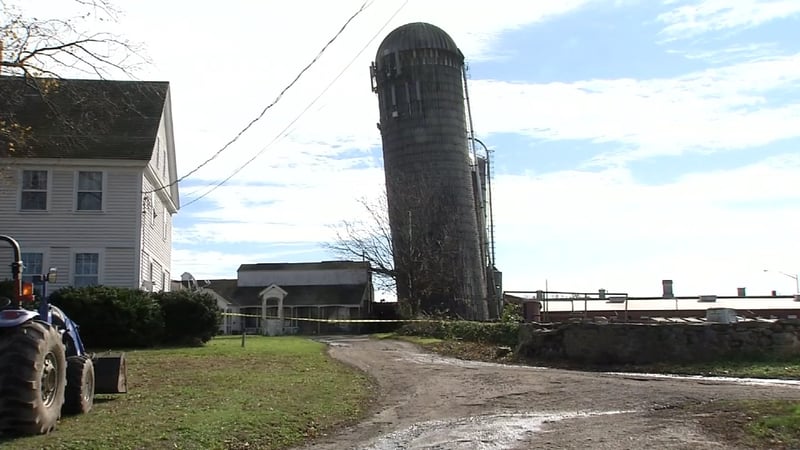 Fears of the silo falling were reported on Tuesday due to it leaning. (WFSB)
LYME, CT (WFSB) -
An old silo on a farm in Lyme has taken a tumble.
The 80-foot structure fell at the Tiffany Farm on Tuesday night.
Channel 3 first reported on the silo on Tuesday.
Its owners said it was dangerously close to falling and had been leaning.
No injuries were reported.
The fall affected phone service for the farm.
Phone companies were said to be working to get temporary service back up and running there.
Copyright 2017 WFSB (Meredith Corporation). All rights reserved.