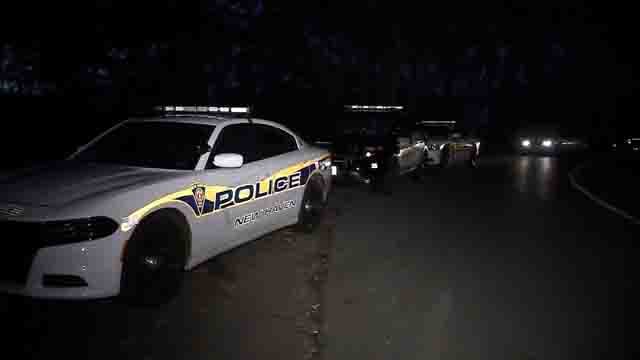 Crews were out searching East Rock Park on Wednesday for a 37-year-old man (WFSB)
NEW HAVEN, CT (WFSB) -
Police said the body found in New Haven's East Rock Park on Friday morning was identified as a man who went missing earlier this week.
The search for 37-year-old Emmanuel Ramos began a little before 5 p.m. on Wednesday. Police said Ramos, who was "emotionally disturbed," ran away from his father while at the two were at the park's summit.
Police located the body of Ramos around 9:30 a.m. on Friday about 250 feet from Farnam Drive on East Rock.
The death was "not suspicious in nature and foul play is not suspected," according to police. Since the investigation continues, the body was to the Office of the Chief Medical Examiner after being removed from the rock face.
Search crews searched East Rock Park for two days. They received help from the Suffolk County Police Department in New York, which used a helicopter. The helicopter searched for an hour and a half using a systematic search pattern and infrared technology. It made between 60 and 80 passes in the area. K9 crews from Hamden also assisted.
Forest staffers with the parks department also assisted by guiding police officers along the 20 miles of trails and identifying areas throughout the 100-acre park where someone could seek shelter.
Ramos suffered from bipolar disorder and schizophrenia and his parents said he had not been taking his prescribed medications.
Copyright 2017 WFSB (Meredith Corporation). All rights reserved.