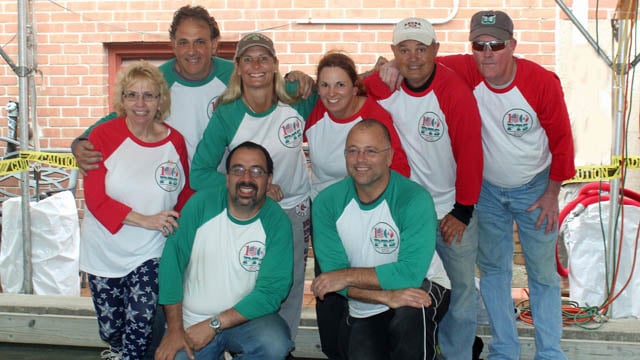 the Prince Thomas of Savoy Club in Avon broke a Guinness world record for longest marathon bocce playing team. (Club photo)
AVON, CT (WFSB) -
They played bocce for 32 hours straight back in the spring.
Thursday, the Prince Thomas of Savoy Club in Avon found out that it indeed broke a Guinness world record.
Officials from Guinness contacted the club and confirmed that it now holds the title for longest marathon bocce playing team.
The club is planning a celebration.
The game started at the end of May.
Players started at 8 a.m. on a Sunday and played straight through to 4 p.m. on the following Monday.
It was in celebration of the club's 100th anniversary.
Channel 3 was there for the action.
To break the record, the club had to adhere to some strict rules.
Timekeepers had to be present and witnesses had to be on hand to make everything official.
Guinness said it would take a few months to confirm that the record was broken.
Copyright 2017 WFSB (Meredith Corporation). All rights reserved.