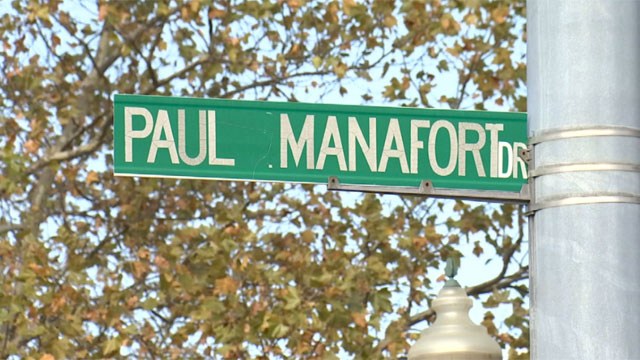 There is a petition to change the name of Manafort Drive in New Britain. (WFSB)
NEW BRITAIN, CT (WFSB) -
The indictment of president trump's former campaign manager and New Britain native, Paul Manafort is causing controversy.
There's now a petition to change the name of Manafort Drive, which is named after his father.
The petition on Change.org is calling for the road to be named after another prominent man from New Britain World Series MVP George Springer.
"This street next to New Britain's featured university should honor a better name," the petition stated.
On Thursday, Mayor Erin Stewart responded to the proposed change.
"The road is named after Paul Manafort Senior-a man who served his city, state, and our country with admiration. I can understand why people are upset, but this street honors the father."
For a link to the petition, click here.
Copyright 2017 WFSB (Meredith Corporation). All rights reserved.